1
« on: August 31, 2009, 06:35:01 PM »
Here's my attempt at creating the Mp-R7 style smg/ar that Epyon originally created a while back.
You can see his build thread here:
http://www.airsoftretreat.com/forums/index.php?topic=32922.0
My project started out with my two year old CYMA Cm027j that had already been put through hell and had took a beating. I originally did simple internal mods to boost the ROF and range, but then I got into external mods (out of boredom). After several different variations using my poor mp5 as a base gun (ranging from being a side arm to a LMG), I finally ended up blending it with an old POS JG m4 I had laying around.
So, basically it consists of a JG M4 lower receiver put onto a plastic mp5 body (mag well removed via dremel). The lower receiver is held in place by the gearbox and (soon to be) body front pin. I also added a rear site from a crappy plastic m4 carrying handle, which I surprisingly like in conjunction with the mp5 front sight. There are a couple of little kinks that still need to be worked out like the selector switch (I need the m4-style selector plate) and the front body pin nub (non existent at the moment, hence the zip-tie).
Anyways, this post is about pictures and showing off mainly, so here's the pics: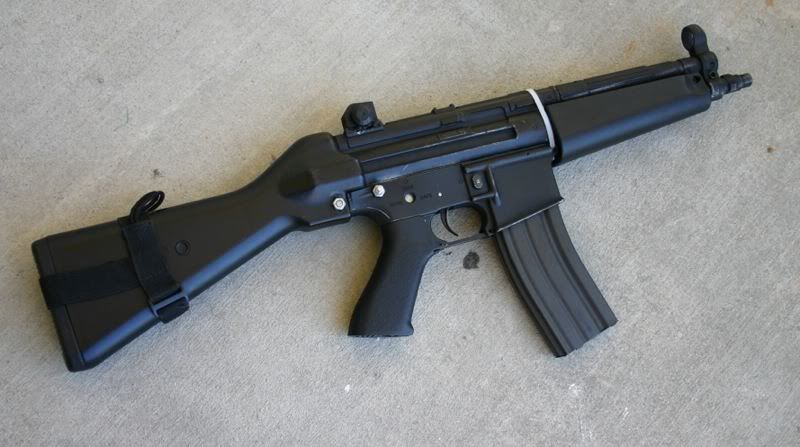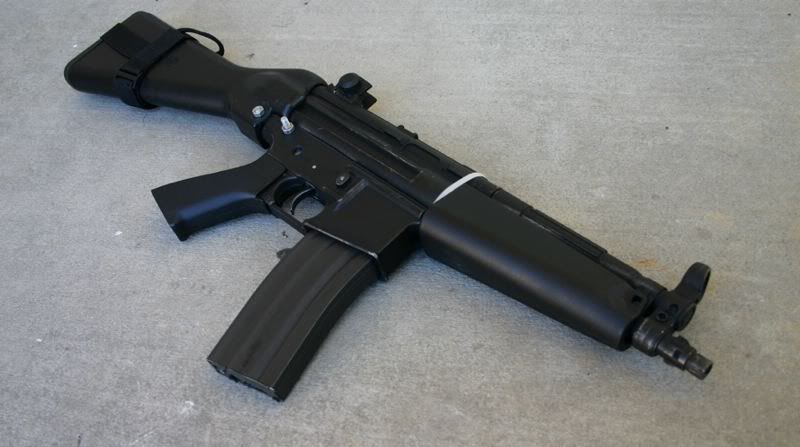 This was all done yesterday and today, so there's much room for improvement.
Sights:
focused on front sight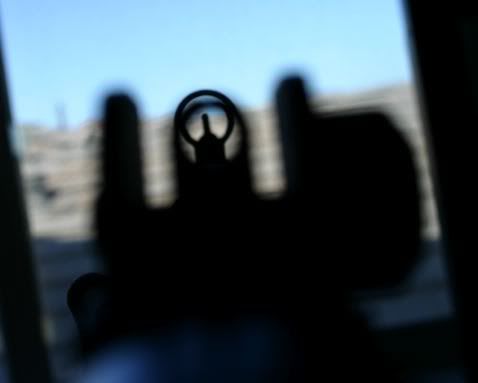 focused on rear sight
focused on target
I am still trying to tackle "plastic welding" that Epyon has mastered in order to create all of his masterpieces... so once I figure out the secret, I can make the front nub for the body pin to fit into.
Questions, comments, and criticism are more than welcome!